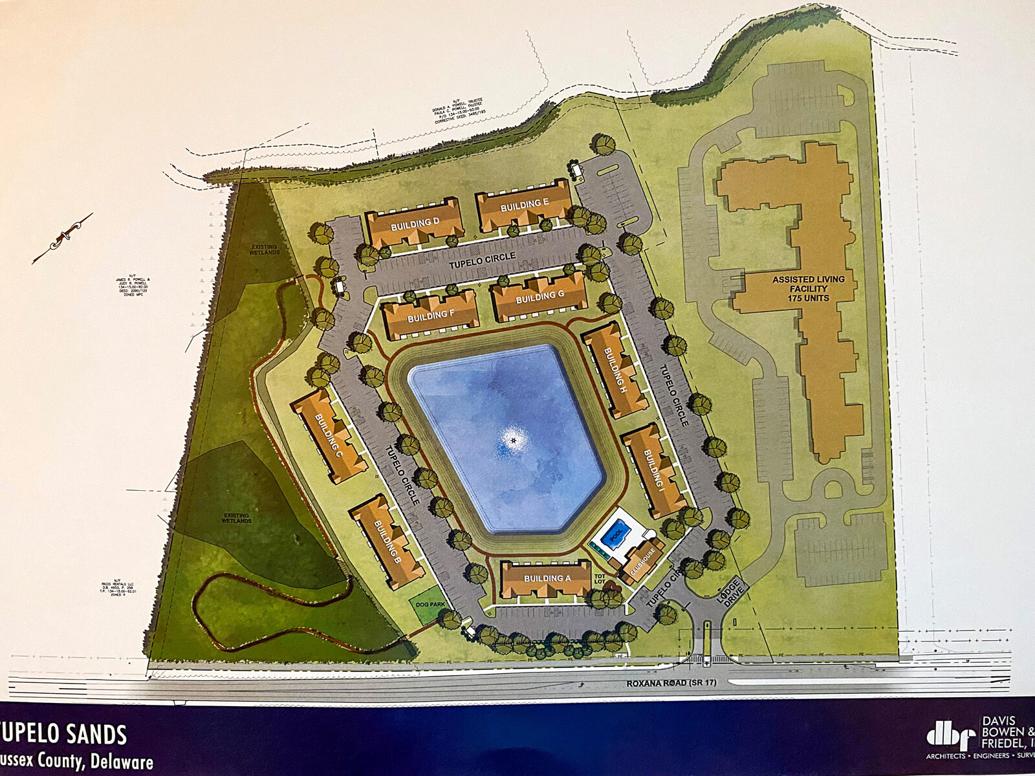 By: Kerin Magill November 1,2021
Almost two years after the Millville Planning & Zoning Commission recommended its approval, the 216-unit Tupelo Sands apartment complex has received a green light from the Millville Town Council.

The complex will be located next to Beebe Healthcare's South Coastal Health Campus on Roxana Road (Route 17). It will consist of nine three-story buildings. Of the 216 apartments, 54 will have one bedroom, 108 will have two bedrooms and 54 will have three bedrooms.

Developer Preston Schell of Ocean Atlantic Companies said the apartments will rent for between $1,095 for a one-bedroom apartment to $1,750 for one with three bedrooms. He said the planned units are "certainly not low-income housing" and will receive no government housing subsidies.

Schell said the apartments fit into recently identified needs for housing for professional employees for businesses such as the neighboring healthcare complex, which houses an emergency department and a cancer treatment center. Beebe has not announced specific plans yet for expansion of the new Millville health campus, but there is additional acreage to be developed.

A 220,000 square-foot senior-living complex had initially been planned in conjunction with the apartments, but has been taken off the table for now.